Working Almost Ten Years, PewDiePie Announces Hiatus Starting in 2020
The famous YouTuber, PewDiePie, announced he would be on a short hiatus starting in early 2020. The many problems are thought as his reasons for taking a short break.
The famous YouTuberPewDiePie announced it would be on hiatus starting in 2020. The man known as Felix Kjellberg said this was done because the latest policy issued by YouTube made him sick and burnout.
"I think this is the right time because I have to announce a special announcement," PewDiePie said in his latest video, "I will break from YouTube next year." He said he wanted to announce it because he was tired, and he had thought carefully- mature about the decision.
Announce Hiatus on YouTube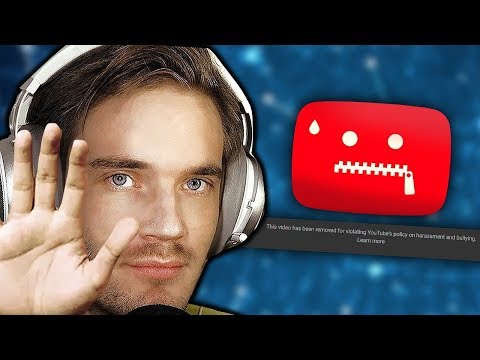 "I feel very tired," he said. PewDiePie said he would take a hiatus for a while, and the details of the pause he did would be announced later. Allegations of burnout arose after the announcement, ; in the past year, PewDiePie has had various problems.
Starting with the shooting in Christchurch related to the campaign "Subscribe to PewDiePie", incidents of theft in the house, hate speech, problems with the T-Series in the legal channels, and matters of the number of subscribers are important indications that the Swedish YouTuber is already quite tired due to various problems.
PewDiePies house was visited by a thief
Maybe this early December was the unlucky start of the Felix Kjellberg family, whom you know as PewDiePie. Their house was entered by unknown people who seized almost all of their property!
Reporting from SputnikNews, the wife of PewDiePie, Marzia Kjellberg, known as CutiePieMarzia in the realm of YouTube, wrote in the Story Instagram section, claiming that about 90 percent of the jewelry he had collected had been stolen by a number of people when they entered his home in Brighton, England.
Quoted from Keemstar's Twitter, IG Marzia's story reads as follows:
— KEEM 🍿 (@KEEMSTAR) November 30, 2019
PewDiePie itself has not responded to the incident, and there has been no official statement that justifies the robbery.
Along with Marzia's IG story posting, netizens on social media were also concerned about what had happened at the PewDiePie's house.
PewDiePie: "Give me a little privacy!"
Felix Kjellberg, or PewDiePie, is married to a YouTuber colleague whom he has dated for several years, Marzia Bisognin or CutiePieMarzia. The couple has experienced unpleasant public events. A source of problems is the behavior of his underage fans, one of whom, according to Dexerto, aggressively wanted to take a photo with the YouTube star.
At that time, he was enjoying his dinner at a McDonald's near his house. Responding to the incident, he emphasized that he and his girlfriend wanted to be provided with privacy so that their lives were peaceful and not disturbed by the outside world.
Before His Hiatus, PewDiePie Married Marzia
Good news comes from the well-known YouTuber, PewDiePie. Celebrity PewDiePie, real name Felix Arvid Ulf Kjellberg, was officially married to Marzia Bisognin, a former YouTuber from Italy, on Monday (8/19). PewDiePie announced the marriage through his social media account, on Tuesday (8/20).
The PewDiePie and Bisognin wedding party was held simply but elegantly and was attended by family and relatives of both.
The relationship between PewDiePie and Bisognin began in 2011. At that time, a friend asked Bisognin to watch one of the Swedish YouTuber's videoes. Bisognin enjoyed the video and then sent an email to PewDiePie. Their relationship is quite close; they even visit each other's countries. In 2013, the two agreed to move to Brighton, England, and have remained there until now.
In April 2018, Bisognin reported through her Instagram account that PewDiePie had proposed while they were on their way to Yokohama, Japan. This good relationship continued until the time of writing, when they officially became husband and wife.
Before deciding to take a hiatus, PewDiePie was one of the YouTubers with the largest number of subscribers in the world to date. His content focusing on popular games makes it easy for PewDiePie to reap a lot of subscribers. At the time of writing, PewDiePie has earned 99.5 million subscribers. With his great influence, PewDiePie has gained many benefits through the many sponsors who fund him.
As a YouTuber, PewDiePie became the first YouTube account to reach the Ruby Play Button. In addition, PewDiePie was involved in YouTube Rewind from 2013 to 2016. Besides being active as a YouTuber, PewDiePie has also released a book called This Book Loves You.
Marzia Bisognin is a former YouTuber from Italy. Through a CutiePieMarzia account, Bisognin pioneered a career as a YouTuber in 2012. Bisognin''s YouTube content at that time focused on cosmetology tutorials and fashion trends. On October 22, 2018, Bisognin released her farewell video to her 7.6 million subscribers to focus on her personal life. Currently, Bisognin is known as a designer and businesswoman with a number of brands that she launched.