Double Eleven, the developer of Rust, recently announced the PS4 and Xbox One versions' official release date. Furthermore, the developer said that Rust could also be enjoyed by PlayStation 5 and Xbox Series X and S. users.
Then, when can Rust be played on the PlayStation 4 and Xbox One? Let's look at the following article until it runs out not to miss the important information.
Rust Release Date for PS4 and Xbox One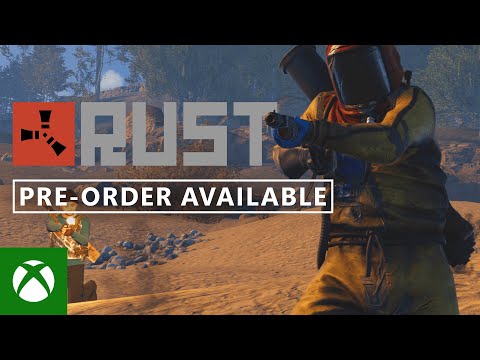 Based on a post on its official blog, Double Eleven said that Rust could be played on May 21, 2021. Interestingly, players who have PS5 and Xbox Series X and S can still play Rust games using the backward compatibility feature that both consoles have.
Double Eleven also mentioned fundamental differences between the Rust Console Edition and the PC version of Facepunch Studio. Although the Rust Console Edition is based on the PC version, it has been designed for players to play on consoles. Interestingly, various features have been optimized to support playing comfort.
Previously, Double Eleven had been in talks with Facepunch since 2016. At that time, Double Eleven talked about the possibility of Rust releasing on the console. Furthermore, Facepunch told Double Eleven that the console version of Rust should stand alone and not share the same world as the PC version.
This is intended to remember that the PC edition of Rust can develop according to the needs and better performance and can be maintained continuously.
Increased Number of Rust Players
Based on the Steam Database data, Rust has experienced a relatively high increase in the number of players since last December 2020. The increase in the number of players from Rust is not without reason because this increase was triggered by streamers who played Rust and made the community of this game rise again.
Also, the presence of veterans or experts in Rust makes this game from Facepunch Studios popular again. Furthermore, the gameplay brought by Rust is indeed quite exciting and puts forward community or multiplayer. It's no wonder the number of players from Rust has risen.