The popularity of Fall Guys is not as significant as last year. However, this game made by Mediatonic certainly still has its community and is still very active today. This battle royale game with the theme of Takeshi Castle has now entered its 4th season.
Mediatonic as the developer also consistently presents new content in their game. They are starting from maps, modes to collaboration skins with other games. Some time ago, they announced that they would collaborate with Among Us.
Fall Guys collaboration with Kizuna Ai
Which this collaboration will present skin "Among Us" in the game Fall Guys. Apart from all that, will Mediatonic only collaborate with Among Us in this latest season? Certainly not. Yes, because it has now been confirmed that Fall Guys will also collaborate with Virtual Youtuber - Kizuna Ai.
Maybe most of you are all familiar with the name Kizuna Ai. He is one of the Virtual YouTubers with the most incredible popularity in the world. Now he will collaborate with this game made by Mediatonic. Which will present the costume he is wearing.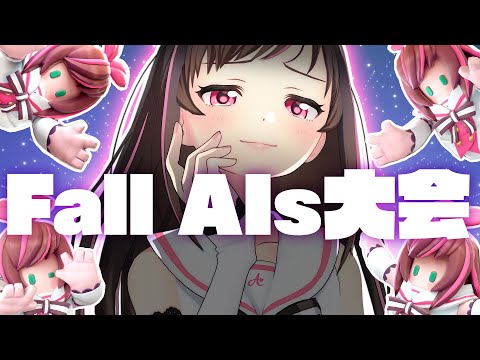 Kizuna Ai Fall Guys Skin
The Kizuna Ai skin itself will be available on a limited basis from 27-29 March 2021. You can get this skin by collecting 10 Crowns. 5 Crowns for the bottom, and 5 Crowns. Also, Kizuna Ai's channel will later become the host for the Fall Guys tournament and 40 other Virtual YouTubers.
Not only that, but Mediatonic will also soon be presenting a squad mode in the game. There are no further details regarding which Virtual YouTubers will participate in the Fall Guys tournament. You can now play Fall Guys on PlayStation 4 and PC.
The Switch and Xbox versions will launch soon this year as well. How do you respond to this? Give your feedback, yes.