A simulation racing game that we have been waiting for is finally getting the latest information. Codemasters, the developer of F1, always presents different things in each game. Through rumors circulating, F1 2021 will be released next summer. More precisely, in mid-June 2021. Here are some of the details we got.
As the name suggests, F1 2021 will take us to the world of Professional Driver Simulation that competes at the racetrack. You will be playing in the 2021 Formula One Grand Prix championship, which is reportedly coming back this year in the real world. Every year Codemaster always presents the latest F1 games with settings in the year of its release. Welcoming the return of the 2021 F1 Championship, they finally bring new things to the latest version.
F1 2021 Reportedly Will Be Released Next Summer?
Information about leaks and rumors that circulate we get through the Italian media under the name Aggiornamenti Lumia. Through this article he created, we can see that this game has finally shown its release date. F1 2021 will reportedly be released on June 16, 2021. Many gamers have asked that this could be true, considering Codemaster has not provided the latest information since EA acquired it. Meanwhile, they also show some unique content.
We can also see clearly that F1 2021 will be the arrival of 2 new modes that are pretty unique through the leak. This mode they named two-player career and actual season start. Although not many details that we get through the article. But we could be able to do a Career Campaign together with one of your friends. This mode is indeed shocking and is the first time it has appeared in the existing Racing Genre.
The Presence of 2 New Eye-Catching Modes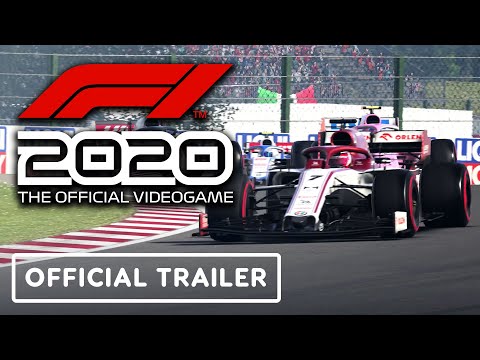 Because it is still in the form of rumors, the F1 2021 leak is still not 100% believing. Now we can only wait for official updates in the future. Hopefully, this leak's presence is actual, considering there are two new modes that are pretty interesting. What do you think about this incident? Are you getting impatient to try Codemasters' F1 2021 game?
If you have never tried the F1 game series, you can play the previous games F1 2020 on Xbox One, PC Ps4, and Google Stadia platforms. For pc users, this game can be purchased through the DIgital Steam Store Platform. Don't forget to visit our site every day, so you don't miss the latest news, tips, and rumors about the world of Video Games and the Industry.